There is something FUN about playing with slime! I remember when I was a kid I bought slime for a quarter and sometimes two quarters from the little vending machines at the door of the grocery store. Back then slime was cool and now the latest craze these days is to make your own slime! Both of my youngest have been asking if they can make slime so I figured why not!
I bought a gallon of Elmer's Glue and have been having a blast with my kids making scented slime in a variety of colors including some Purple Lavender Scented Slime that is my FAVORITE since I think that playing with slime is therapeutic and the scent of lavender can be used as a natural stress relief.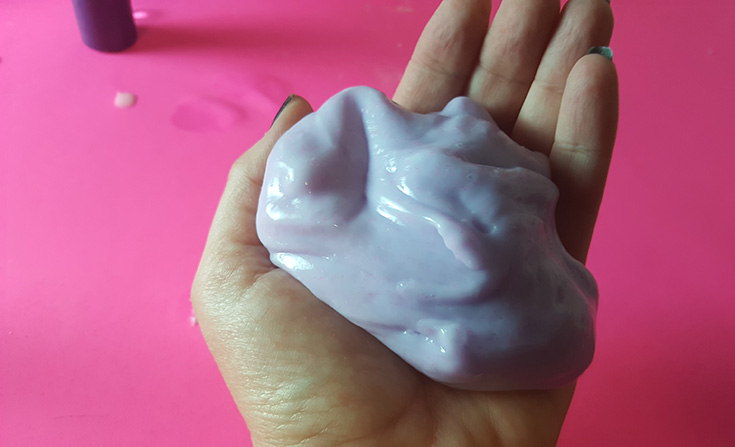 To make your own lavender scented slime at home you will only need a few things.
Lavender essential oil or fragrance oil
Warm water
Glitter (optional)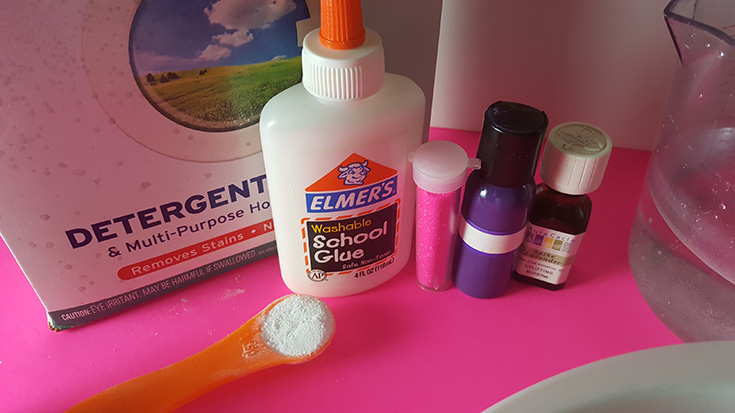 Once you have all your supplies making slime is really EASY and fun to make! You can get creative with the colors and even add things in your slime like glitter or little foam beads. Watch my video below that shows you how to make purple lavender scented slime!
How To Make Purple Lavender SCENTED Slime Video:
Slime Supplies You May Need
Borax Detergent Booster
Elmer's Liquid School Glue
Elmer's Washable School Glue
Purple Liquid Food Color
Lavender Essential Oil
American Crafts 4-Pack Glitter