Kids love bugs! Let them create their own bugs that they won't have to worry about feeding or keeping in a jar! Below you will find an easy bug craft for kids that will keep them busy for hours and only cost you maybe a few bucks!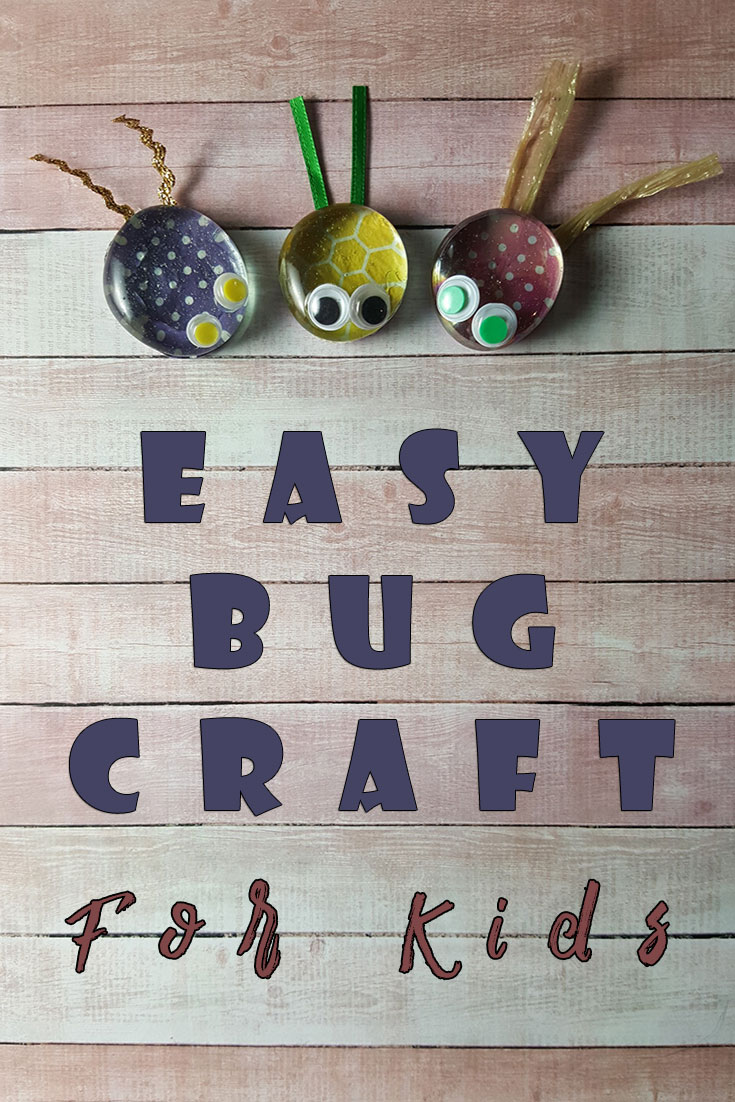 This is a fun craft for kids to make that they can play with or also give as a gift. These can make great paperweights for moms, dads, grandparents and teachers with a desk!
Supplies & Tools You Will Need
Clear glass gems
Scrapbook paper
Googly eyes
Thin ribbon
Foam sheet
Glue
Scissors
You can get really creative when making these little glass bugs! I found the clear glass gems, googly eyes and foam sheets at the Dollar Store. You don't have to use scrapbook paper but Michael's had a deal for 6 pages for $1 which was a deal. If you don't have scrapbook paper you can use fabric or even print your own favorite wallpaper to make your own paper. For the tail you can use ribbon, string, raffia or whatever else you may have that can resemble a tail!
First you will want to trace and cut the bottom or flat part of your glass gems on the scrapbook paper and foam sheet. I would recommend tracing the back part of the paper/foam or trim your tracing.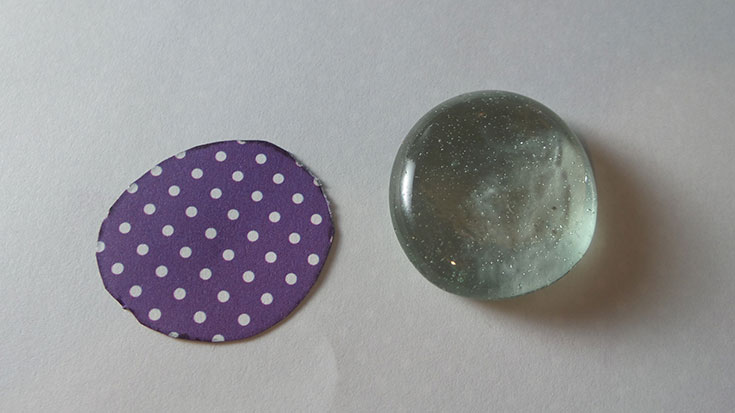 Next glue the scrapbook paper pattern on the bottom of your glass gem. I prefer to use a glue gun with hot glue as it clear and dries fast.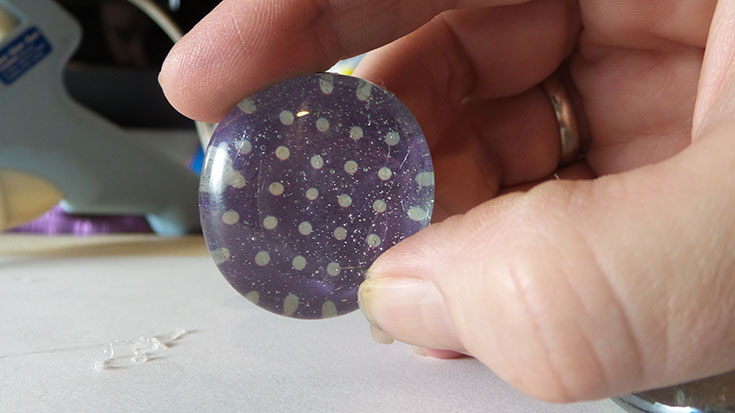 Like I said you can get really creative with these and make them each with a different background.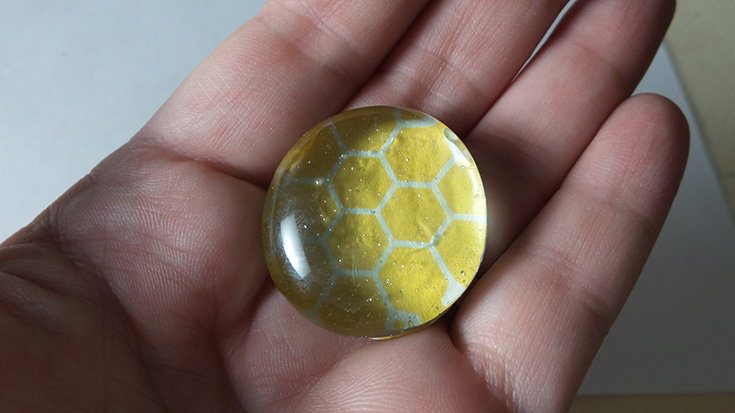 Next add eyes to your bug. With the eyes you can also get creative. I bought both black googly eyes and colored googly eyes both at the Dollar Store.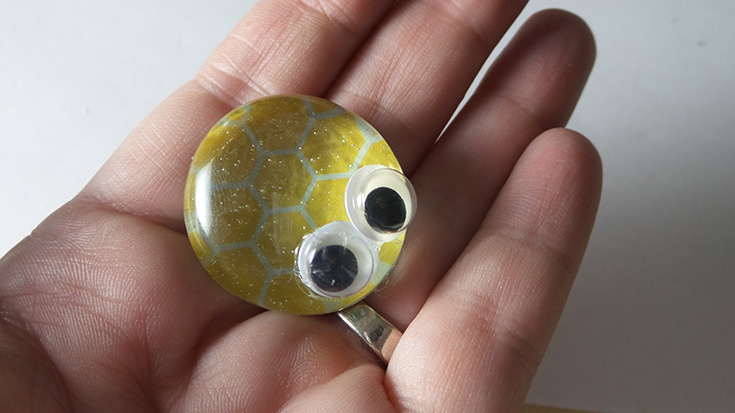 After your eyes have dried you will want to add their tails. I used some thin ribbon that I had plus I thought I would use a piece of raffia to make a fun tail too!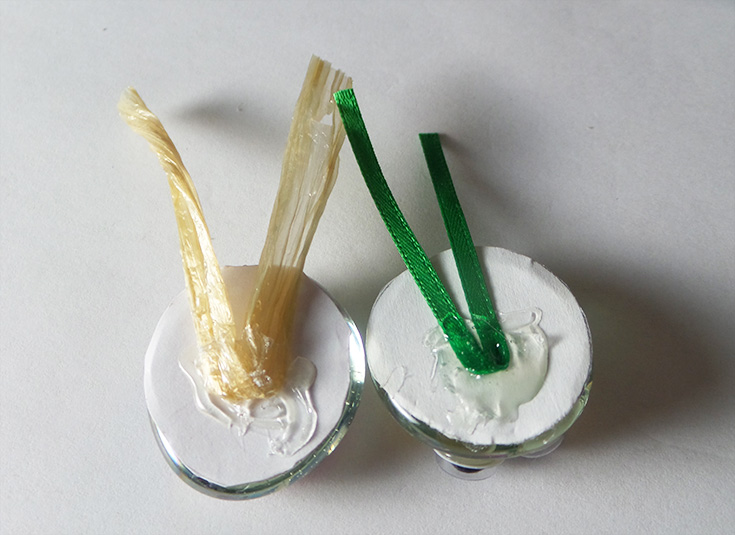 Next add the foam pieces that you cut earlier to the bottom on top of the tails to keep them secure.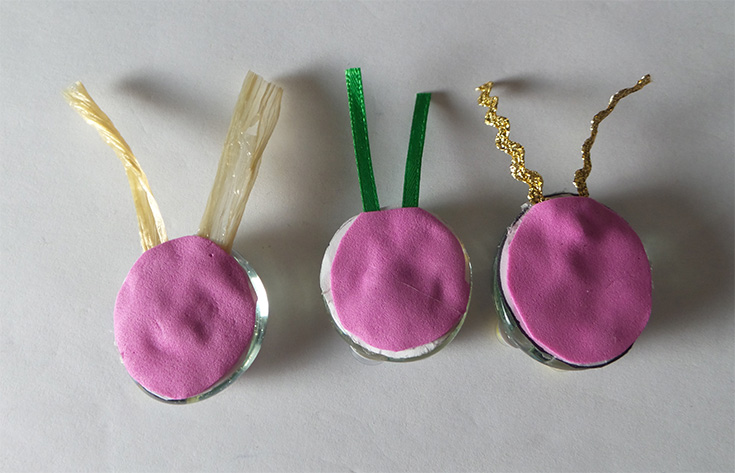 Once the foam is dry your bugs are ready to be played with, put in your garden or maybe given as a gift!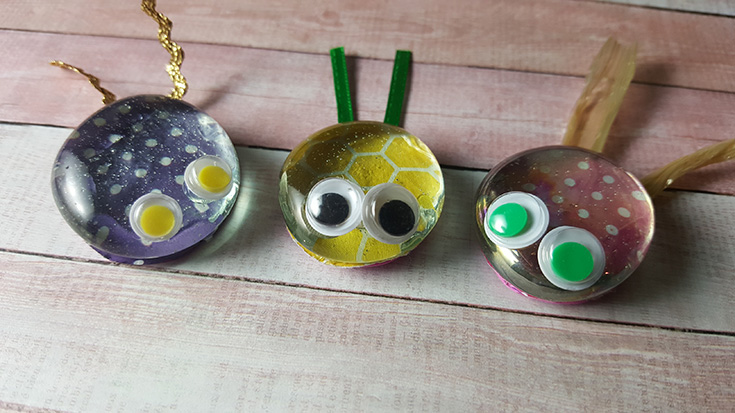 Supplies you will need for this craft idea on Amazon:
Clear Glass Gems
Scrapbook Paper Pack
Extreme Value Neon Ribbon
Mini Glue Gun
Colored Foam Sheets
Assorted Googly Eyes