Making sand foam is easy! You only need three things! Sand, shaving cream and a container to put it in.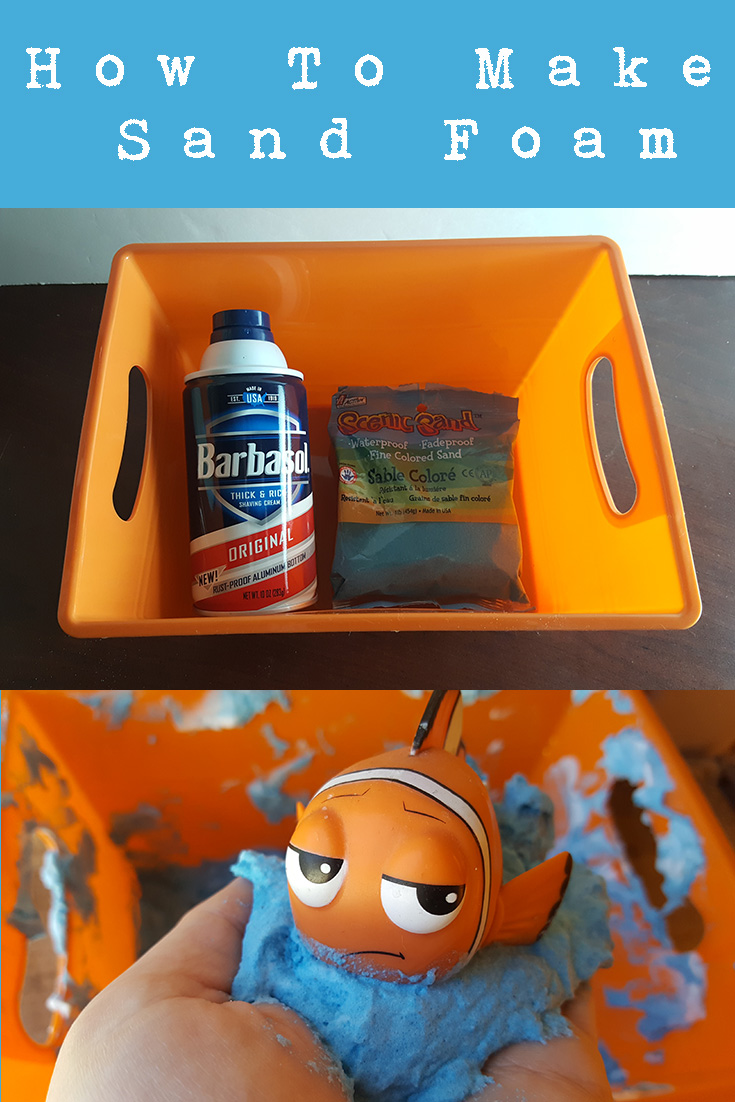 You can use any sand that you want but I bought some pretty blue sand on Amazon for this craft project.
How To Make Sand Foam
Step one: Add your sand in your container. Add a small amount of shaving cream.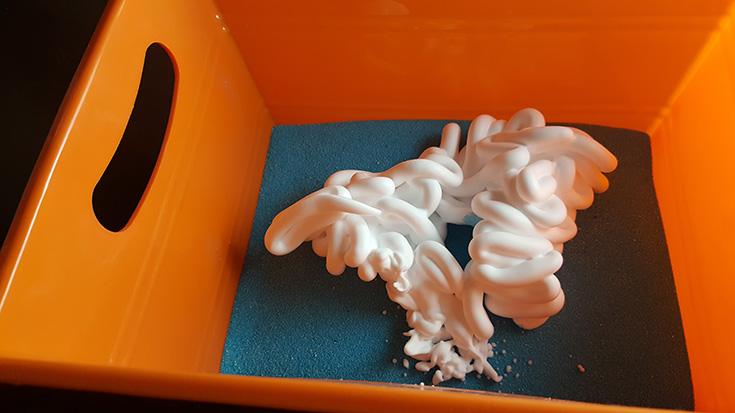 Step Two: Mix with your hands. Then gradually add more shaving cream until you reach the desired consistency.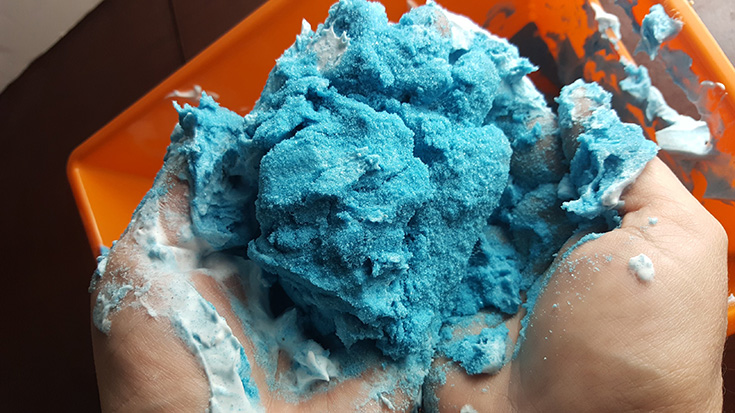 Step Three: Add toys or whatever else you want to your sand foam! I bought blue sand which was perfect for my Finding Dory figurines.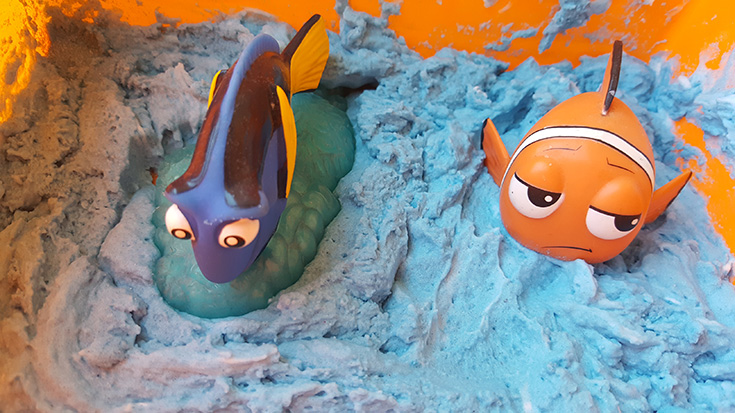 This is a fun craft project for all ages! Sand Foam is also perfect for sensory exploration too!